Dallas Museum of Art
The Dallas Museum of Art was founded in 1903 and first opened in 1910 as the Texas Fine Arts Association. It was founded by a group of Dallas women that wanted to study and appreciate art. The museum was renamed the Dallas Museum of Fine Arts in 1932. In 1961, it took its current name: the Dallas Museum of Art. Naming The DMA has quite a history, but today it's known for being one of the largest art museums in America and a leader among museums worldwide. Located at 1717 North Harwood Street, near downtown Dallas.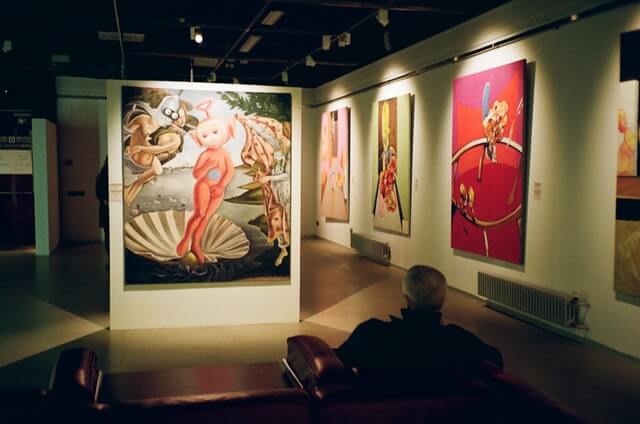 You may be surprised to find out that Dallas is home to one of the best fine art museums in the country. Its collection includes more than 230 works by European masters, including Vermeer's "Woman with a Water Jug," Rembrandts and Gainsboroughs, as well as an impressive collection of Asian art spanning 4,500 years. The museum also has one of the largest collections of African American art in America—more than 3,000 pieces.
The museum is open every day except Mondays and holidays.
The museum is open every day except Mondays and holidays.
Tuesday – Sunday: 11 a.m.-5 p.m.
Thursday: 11 a.m.-9 p.m.
If you're interested in the DMA's special exhibitions or Late Nights, which offer visitors extended hours and additional programming, please check the Late Nights page for more information on these events. Are you traveling with a large group? Consider a charter bus rental, perfect for medium to large sized groups. We service all major events, and common services such as weddings, birthday parties and more.
The museum's collection comprises more than 24,000 objects
The collection comprises more than 24,000 objects dating from the third millennium BC to the present day. It is made up of various media including paintings, sculptures, drawings and prints, photographs, furniture and decorative arts. In addition to an array of European and American art from the Middle Ages through the present day, it also includes an important group of work from Asia and Africa. The museum's current exhibition spaces totaled 1,500 feet (460 m) in 2005. Ready more fun? Be sure to check out Reunion Tower Dallas Texas
After a major expansion in 1984, the museum welcomed even more exhibitions
In 1984, the museum's building was expanded from a modest three gallery spaces to a massive six-story, 140,000-square foot structure. This gave the museum room for many more permanent pieces and traveling exhibitions, including a groundbreaking show on Chinese ceramics that established DMA's reputation for bringing world-class exhibits to Dallas.
The DMA also regularly hosts free and affordable family events
The DMA also regularly hosts free and affordable family events, as well as evening programs like talks by visiting artists and performers. On the last Friday of each month, the museum offers a special happy hour event called Late Night at the DMA, with themed tours and hands-on activities (and yes, they do have a bar). Other special programs include:
"Second Saturday," held on the second Saturday of each month at 1 p.m., features children's art activities with families in mind. It's free for visitors ages 18 and under or members.
The "Family Fun Day" series takes place on select Saturdays throughout the year from 10:30 a.m.–4 p.m. The next one is coming up January 14!
If you are planning a trip to the Dallas area, with a large group of passengers you can count on a Dallas charter bus to shuttle your group to your desired locations. Enjoy stress free group transportation with a coach bus rental perfect for 45-60 passengers.
100th anniversary of the DMA's neoclassical building
One of the most noteworthy things about the Dallas Museum of Art is that it's housed in a stunning building. Designed by Paul Cret, one of America's foremost architects, the DMA was built using a neoclassical style with Ionic columns out front and an impressive two-story gallery inside. This year marks the 100th anniversary of that building, which has solidified itself as a work of art in its own right.
The Dallas Museum of Art is not just worth seeing but it is also not worth missing!
If you're going to visit the Dallas Museum of Art, don't miss out on the permanent collection. You also won't want to miss the special events and programs. Don't forget that admission is free! On Thursday evenings, enjoy live music while you see the museum; see their calendar for more info. The new cafe is a great place to stop for a snack or a meal, and the art market is right next door; so it's a great way to find unique gifts! There's also an amazing gift shop at DMA with one-of-a-kind items from all over the world. And last but not least, be sure not to miss the sculpture garden! It costs $5 per person, but if you go in on Tuesday evening from 5–9 p.m., admission is free!