Best Annual Events in Dallas Texas
Best Annual Events in Dallas Texas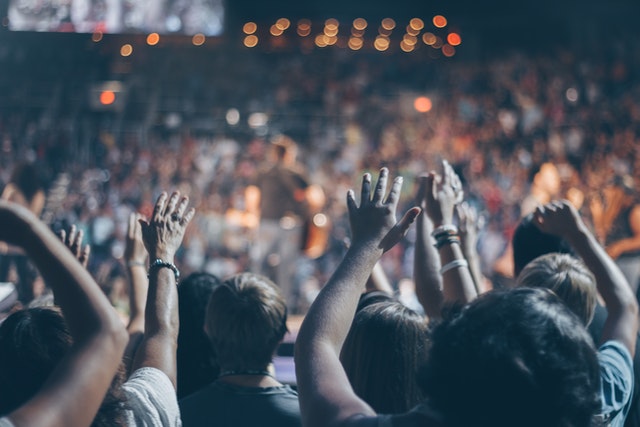 If you're looking for the best events in Dallas, Texas for 2018, there's a lot to choose from. It will be hard to narrow down the list of things you want to do throughout the year. Dallas has a lot of different events with many different themes throughout the year. From music and cultural festivals, parties and parades, to art fairs and holiday celebrations, there is always something on the calendar that people can attend or participate in as long as they are in town at the right time. No matter what your theme or idea is when it comes to these special occasions, it is warranted that you will find an event in Dallas that suits your tastes and idea of fun quite nicely. The following are some of our top picks for annual events that take place in Dallas each year starting with one of their most famous celebrations: The State Fair Of Texas. Are you traveling with a large group? Consider a charter bus rental, perfect for medium to large sized groups. We service all major events, and common services such as weddings, birthday parties and more.
State Fair of Texas
If you're in Dallas or will be visiting the city during these times, put the State Fair of Texas on your list. You'll find it at Fair Park in East Dallas and won't want to miss over two weeks of fun, food and music. The fair is home to Big Tex, a 52-foot statue that serves as the official greeter for each year's State Fair of Texas. Big Tex welcomes hundreds of thousands of visitors each year and is one of the most popular attractions at the fair. During the fair, you can explore exhibits that showcase all kinds of animals including horses, goats and sheep. You can also enjoy a range of food available from dozens of popular vendors throughout the event which includes traditional funnel cakes and fried food items like Oreo cookies and Twinkies. Ready more fun? Be sure to check out TopGolf Dallas Texas
Dallas VideoFest
Dallas VideoFest is one of the longest running film festivals in America. This festival has been around for 27 years and continues to grow with each passing year. From hosting workshops for filmmakers to screening films from around the world, this festival will bring attention to your work. The event takes place at the Angelika Film Center in Dallas, Texas and has many events over the course of its week-long festival. The event features award winning videos and even offers an award called the VideoFest Award which acknowledges a video that uses innovative storytelling techniques. There are workshops available to teach you everything from video editing skills to successful fundraising strategies. In addition, there are student film programs for those interested in continuing their education in this field. This is an excellent opportunity for people who have a passion for filmmaking or have been making short films on their own time but want more exposure. This is also great if you just want to see some cutting edge short films before they're released publicly!
The AT&T Byron Nelson PGA Golf Tournament
If you want to see Tiger Woods first hand, or would love to learn a thing or two about golf, or just want to get out and enjoy yourself for the weekend, this is the event for you! The AT&T Byron Nelson happens in May every year at Four Seasons Resort and Club Dallas at Las Colinas. It's only 15 minutes from DFW airport and you can either buy a single day pass, which costs $25 if bought in advance, or a ticket that will allow you access all five days which costs$55 in advance. If golf isn't exactly your cup of tea then there are also other events happening as part of the tournament such as wine tastings as well as live music performances such as an exclusive concert by Gary Clark Jr. You can even book a tee time right after watching the pros have their go at it on TV! There's no better way to spend Memorial Day Weekend than by getting some fresh air with friends while sipping on some delicious cocktails at one of these events.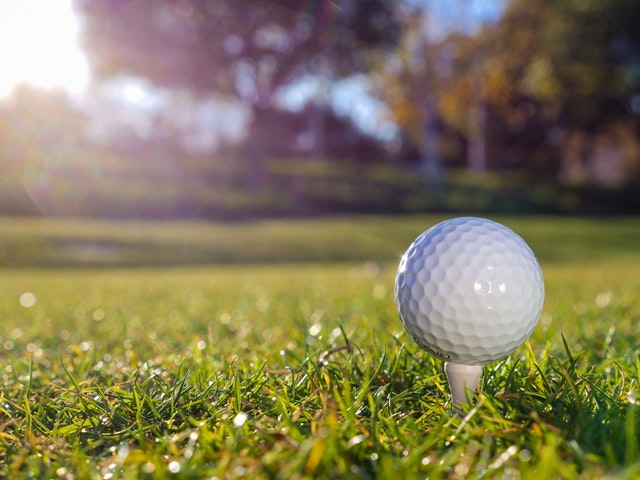 If you are planning a trip to the Dallas area, with a large group of passengers you can count on a Dallas charter bus to shuttle your group to your desired locations. Enjoy stress free group transportation with a coach bus rental perfect for 45-60 passengers.
Martin Luther King Jr. Parade
If you're a fan of parades then you'll love the Martin Luther King Jr. Parade in Dallas. This parade takes place on the third Monday of January every year and usually starts around 10:00 AM. If you'd like more information about this event please visit dallasmlkparade.com.
Free Shakespeare in the Park
Ever wanted to see what a Shakespeare play would be like performed by professional actors, but the ticket prices were too steep? Shakespeare Dallas's annual Free Shakespeare in the Park performance is the summer event for you. There's no cost to attend, so there's no risk in checking it out if you have any interest in theatre. A donation box is on-site if you'd like to support the company or thank them for their work, but even this isn't required. Just find your spot on the grass and settle in with a picnic blanket or lawn chair. You're encouraged to bring your own food and drinks—alcohol isn't permitted—and dogs are welcome as long as they're leashed. If you've got kids, take advantage of the children's activities that happen before each show at 6:30 PM. In addition to seeing some great theater for free, Shakespeare Dallas donates 20% of its net profits from Free Shakespeare performances to local charities. The company has donated over $1 million since its inception in 1971. So sit back and enjoy a beautifully acted play while supporting a good cause!
Cinco de Mayo Festival – Oak Cliff
Want to know about one of the most popular annual events in Oak Cliff? If you answered yes, the Cinco de Mayo Festival is just what you're looking for. This festive celebration is held each year around May 5th (Cinco de Mayo). You can have a great time at this event by visiting booths with authentic Mexican food and participating in fun activities like pinatas, face painting, and so much more.
Greek Food Festival of Dallas
If you love Greek food, this is the annual event for you. Come join all your friends to nosh on gyros and baklava, or if you're in the mood for something different, try a Greek salad or some freshly made spanakopita and tiropita (cheese-filled filo pastries). But don't worry if you're not in the mood for food at all; we've got plenty of other things going on that are sure to tickle your fancy. All of your favorite musicians will be there playing traditional Greek music, and our dancers will perform traditional Greek dances both modern and ancient. If you'd rather immerse yourself totally in the experience and learn about life in Ancient Greece for yourself, our docents are happy to tell you about art, architecture, military history, philosophy—you name it! And when you're ready to take the experience home with you, stop by one of our vendors' booths where we'll have everything from olive oil soap to miniature replicas of Achilles' helmet. Two days passes are $15 each (children under twelve get in free!), so hurry up and grab yours or it'll be gone!
The Dallas International Film Festival
One of the most interesting annual events in Dallas is the Dallas International Film Festival, which is held each April. The festival is taking place on April 4th through the 14th at a number of venues throughout the city. If you enjoy independent films, this event offers an opportunity to see some excellent selections. There are numerous panel discussions and celebrity appearances as well as screenings of more than 170 films during this two-week period that are open to the public. This year, attendees also have an opportunity to purchase tickets for a special dinner with Jane Campion, who will be honored as Director of the Year by the festival.
St. Patrick's Day Parade & Festival Dallas
You won't want to miss the St. Patrick's Day Parade and Festival Dallas! The parade has been going strong for over thirty years. The festival, with food, music and family fun, is a great place to celebrate after the parade. They also have live music at night for the adults to enjoy. This even takes place in historic downtown McKinney.
The Barefoot on the Beach Medieval Faire and Pirate Festival
If you love the idea of a Renaissance fair and think pirates are cool, then you'll love the Barefoot on the Beach Medieval Faire and Pirate Festival in Grand Prairie, Texas. This family-friendly event is unlike any other in the state of Texas. The festival takes place every year at Lynn Creek Park on Joe Pool Lake.