Where to shop in Dallas Texas
So you're in Dallas, or maybe you're planning a trip to Dallas? Great! You've come to the right place. In this article, we'll uncover some of the best places to shop (and sample foods) in Dallas.
Why is this important? Well, know that the shopping culture in Dallas is unique and fun. The only problem is that there are so many places to choose from that it can be difficult to pick where to start. So what will you learn here? You'll learn about four great areas for shopping, eating and exploring in Dallas.
With this knowledge, you will be able to put together an itinerary for your trip that will make sure you get a chance to explore all the best parts of Dallas's incredible shopping culture.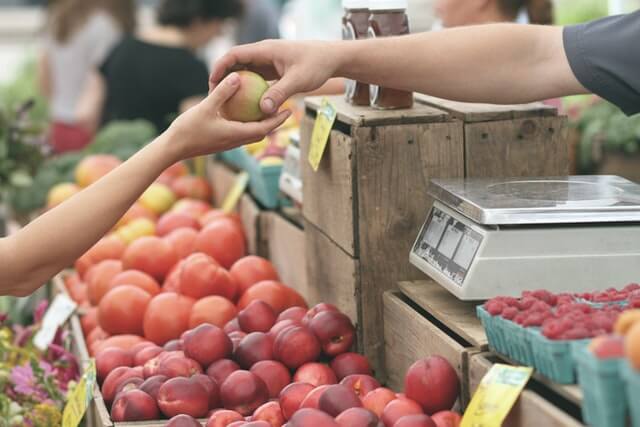 Galleria Dallas
Galleria Dallas

13350 Dallas Pkwy

972-702-7100
There's not just a huge shopping mall in the middle of one of the busiest strip malls in town, but it also has an ice rink. We don't even mean to make fun of that; it's actually a pretty cool idea. If you're visiting from out of town and want to do some Texas-style Christmas shopping, it's probably one of the best places in Dallas to go, with tons of options (200+ shops), including Macy's, Nordstrom and every other department store you can think of.
If you're driving on Central Expressway/North Central Expressway heading north or south during rush hour, be prepared for traffic: This place is right by or on 635 LBJ Freeway. But if you're coming from Oak Lawn up Lemmon Avenue or Walnut Hill Lane, it won't take so long — those roads are never as bad as they could be at 5 p.m., and there is surface parking available off each side street that runs behind the mall buildings
Highland Park Village
Park Village is an upscale shopping plaza located at the southwest corner of Mockingbird Lane and Preston Road in Highland Park, Texas
Wild Bill's Western Store
Wild Bill's Western Store

311 N Market St #101, Dallas, TX 75202

214-954-1050
The store is located in the historic downtown square of Dallas, Texas. It sells western wear and cowboy boots. You can also find belts, handbags, wallets, jewelry and even some western home decor. They do custom embroidery on hats and shirts as well as boot repair.
In addition to their retail store they also have an online website where you can order items. If you are ever in this area I would highly recommend stopping in this shop it is full of awesome stuff!
The Shops at Park Lane
Monday through Saturday: 10am – 9pm, Sunday: 12pm – 6pm
Dallas Farmers Market
The Dallas Farmers Market is a great place to shop for fresh produce and much more. It's located at 1010 S Pearl Expy, Dallas, TX 75201. If you have any questions about the grocery shopping experience we provide there, don't hesitate to give us a call! You can reach us at (214) 664-9110 or visit our website for more information about what we offer: https://dallasfarmersmarket.org/
You can pick up produce Monday–Sunday from 8:00am to 5:00pm. We also have farm stands open Thursday–Sunday from 9:00am to 5:00pm. In addition to fruits and vegetables, we carry dairy products, baked goods, meat and seafood, plus specialty items like spices and herbs.
We're conveniently located near downtown Dallas on Pearl Expressway in the heart of the city. Parking is abundant in our lot as well as adjacent parking lots available for use during market hours. We offer free parking every day except Sunday when there is a $2 charge per vehicle between 10 am–2 pm.
Our customers love that they can bring their families here with them when they come out shopping! We strive to be clean and welcoming so that customers enjoy finding all they need in one convenient location.
In case you aren't able to make it out to the market but would still like some of your favorite items delivered directly to your door? Maybe you're looking for something special that you'd like someone else to find for you? Our personal shoppers are happy to help! They'll deliver your order within an hour on weekdays or within two hours on Saturday from 10 am – 4 pm provided that black ice isn't covering the roads! The best part about having your groceries delivered by our personal shoppers is that everything you need goes straight into your refrigerator or pantry without taking up space in your car until you get home!
If delivery isn't right for you either because of time constraints or
Northpark Center
Address: 8687 N Central Expy, Dallas, TX 75225

Phone: (214) 363-7441

Hours: 10am–9pm (Monday–Saturday), noon–6pm (Sunday)
NorthPark Center is the place to shop in Dallas. It has over 235 stores and restaurants. You can find a mix of luxury boutiques like Gucci and Tiffany & Co., as well as national brands like Apple, Coach and Zara. In addition to shopping, NorthPark Center offers a variety of works by world renowned artists such as Tony Cragg's "Shape Up," George Segal's "The Diner," Robert Indiana's "LOVE" and Alexander Calder's "Three Quintains (Eagle)." Plus it has over 23 pieces by local artists like James Surls' "A Landscape with Women." But NorthPark Center isn't just about art—it also features an IMAX theater at AMC, a children's play area in Macy's Court on Level One and free Wi-Fi throughout the entire mall.
Mockingbird Station
Shop for:
A new wardrobe at the Gap, Uniqlo, and H&M.

Stylish home accessories at The Container Store and Restoration Hardware.

High-end beauty products at Sephora and Ulta Beauty. And then get a free makeover!
Things to bring: Cash or credit to spend on all the shopping you'll be doing. If you drive, get change for the parking garage meters.
Weather to expect: Hot in summer, cold in winter (although not too cold). It's Dallas! Bring sunglasses in summer and an umbrella in spring/fall/winter. In summer, wear loose clothing and take breaks from walking around inside air conditioning by visiting the green space outdoors (see below). Whenever rain is expected wear water-resistant shoes or boots. If it's dry outside, go barefoot—but know that it will be quite warm!
What to do when you're there: Window shop while listening to music on your headphones or grab a bite at one of the food stops—you can't go wrong with pizza from Coal Vines or sushi from Blue Sushi Sake Grill. And don't forget about Angelika Film Center & Café, which has art house films plus great food and drinks (keep reading for more details!).