Best Wedding Venues in Dallas Texas
The most important thing to do when planning a wedding is picking your venue. In Dallas, you have several amazing options to choose from. Here are the best wedding venues in Dallas, Texas: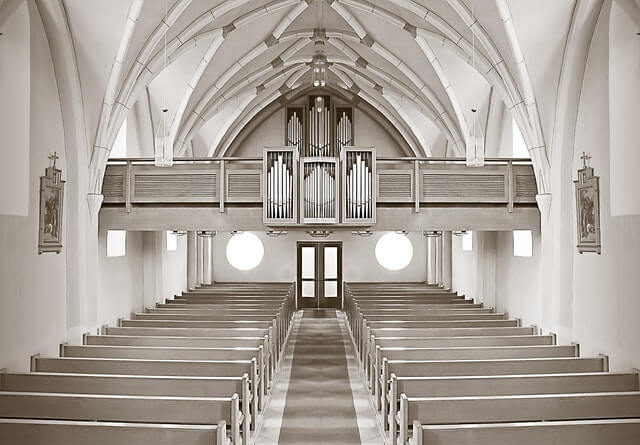 The Room on Main
The Room on Main is the ideal venue for a couple looking for something unique and elegant. It's a private space that allows you to have both your ceremony and reception in the same place, keeping your event moving smoothly throughout the day. The Room includes all of your wedding necessities: photography, DJ services, cake, food and drinks. This space is also perfect if you are having a large wedding—there is plenty of room for up to 250 guests! And since it has such a modern design aesthetic, it doesn't hurt that this venue requires very little decoration. You'll just need to bring some flowers or centerpieces to complete the look. With its great location (right in downtown Dallas), affordable packages and raving reviews on wedding sites like The Knot, the Room on Main will check every box on your list! Address: 2030 Main 6th floor, Dallas, TX 75201 Phone: (214) 742-1526 If you are planning a trip to the Dallas area, with a large group of passengers you can count on a Dallas bus rental to transport your group to your desired locations. Enjoy stress free group transportation with a coach bus rental perfect for 45-60 passengers.
Four Seasons Resort
The Four Seasons Resort is an ideal location for any couple planning a wedding. The property has a breathtaking view of Lake Carolyn in the Las Colinas Urban Center and can accommodate both indoor and outdoor weddings. The resort provides a wide range of services to meet your needs and ensure that your wedding day goes smoothly. You can hold your rehearsal dinner, ceremony and reception at the same venue without having to worry about coordinating locations or dealing with traffic; this allows you to spend more time enjoying your special day with family and friends. Each event space has been meticulously designed by world-renowned architect Robert A.M. Stern for maximum comfort and convenience; these include two ballrooms that feature floor-to-ceiling windows overlooking the lake as well as seven additional meeting rooms which are perfect when hosting smaller functions such as bridal showers or engagement parties! Amenities: Ceremony Space Available | Rehearsal Dinner Space Available | Indoor / Outdoor Event Space | Event Planning Services Provided | Catering Service Provided Address: 4150 N MacArthur Blvd, Irving, TX 75038 Phone: (972) 717-0700 Ready more fun? Be sure to check out Airports near Dallas Texas
Magnolia Hotel
Magnolia is not only the best option for a downtown Dallas wedding, it is also one of the best hotels in town. With charming decor and a great location near restaurants, nightlife and shopping, Magnolia Hotel is a great place to spend your wedding weekend. The hotel offers complimentary shuttle service within 5 miles of the hotel and in-room massages are available if you need to relax before your big day. If you want to bring family and friend together for your special day but don't want to deal with the hassle of finding accommodations for everyone that are close to each other, then this is the perfect venue for you. The Magnolia Hotel has just completed its renovation so everything in the ballroom will be new and fresh when planning your spring or summer wedding. Address: 1401 Commerce St, Dallas, TX 75201 Phone: (214) 915-6500
Hilton-Lincoln Center
The Hilton-Lincoln Center offers an elegant ballroom for your wedding reception with a sparkling crystal chandelier and additional lighting options to ensure the perfect ambiance. The Grand Ballroom offers a spacious setting for your wedding, while the reception space is flexible enough to provide an intimate setting if a smaller guest list is preferred. The hotel offers on-site catering services from its banquet professionals so you don't have to worry about searching out vendors on your own. Address: 5410 Lyndon B Johnson Fwy, Dallas, TX 75244 Phone: (972) 934-8400 Are you traveling with a large group? Consider a charter bus rental, perfect for medium to large sized groups. We service all major events, and common services such as weddings, birthday parties and more.
Ashton Gardens
As one of the top wedding venues in Dallas, Ashton Gardens provides a world-class experience for couples who are searching for a dream wedding location. This luxurious venue is located in Corinth, Texas and offers both outdoor and indoor weddings. The dazzling glass chapel at Ashton Gardens is an amazing attraction, but other features include limestone fountains, waterfalls, ponds, and beautiful gardens to wander through. If you want to host your wedding at this amazing destination, you will need to book early since they are one of the most popular wedding venues in the area. Plus there is only one event per day so you won't have to worry about other people getting married at the same time as you! Don't miss out – reserve your date today! Address: 2001 Ashton Gardens Lane, Corinth, TX 76210 Phone: (940) 498-4273
W Hotel
This modern wedding venue sits in the heart of Downtown Dallas, so you'll be just a short walk from plenty of hotel rooms for your guests. The W Hotel has multiple spaces on site to accommodate your special day. The Garage Ballroom is the main event space, complete with a stage, built-in lighting and sound system and an optional dance floor. For an intimate evening ceremony or reception, check out the Living Room with its cozy fireplace and plenty of natural light. If you have a large guest list, there's also an outdoor poolside deck that can be tented to keep everyone comfortable during your celebration. Catering through the hotel includes delicious options like tuna tartare in cucumber cups and chicken breast stuffed with pesto and sun-dried tomatoes. Address: 2440 Victory Park Ln, Dallas, TX 75219 Phone: (214) 397-4100
The Ritz-Carlton
If you're looking to get married in the heart of Dallas, Texas, the Ritz-Carlton Dallas Hotel is a great choice. Located in the Arts District, this venue offers both small and large event spaces. The Ritz-Carlton has been around for over a hundred years and has become one of the most respected hotel brands worldwide. This hotel location involves an unforgettable experience for its guests and visitors. The staff at Ritz Carlton Dallas are great planners as well as wedding venue hosts. They can help with all aspects of your wedding planning from booking flowers to music and catering. The staff at this prestigious hotel will ensure that every step runs smoothly so that you can enjoy your special day without any hitches or worries!
Dallas Museum of Art
The second most popular Dallas wedding venue is the Dallas Museum of Art. This gorgeous museum has an unmatched reputation for its catering services and customer service. The Dallas Museum of Art can host up to 300 guests, making it a great choice for large weddings. However, the museum also has rooms available that can accommodate as few as 50 people, so it works well for small weddings too (in addition to hosting other events). Address: 2121 McKinney Ave, Dallas, TX 75201 Phone: (214) 922-0200
The Adolphus Hotel
Now, once you've decided that the Adolphus is definitely the right place for your big day, here are some logistical details to help you decide whether it is actually feasible for your budget and guest list.
Capacity: 1,000 guests
Accommodations: Yes (1,000 rooms)
Amenities:
On-site catering/drinks with food available from in-house restaurant (City Hall Bistro) or room service.
Coordinating services for a wedding package option.
On-site parking garage ($25 per night).
Fitness center and spa.
Pricing: $$$$ (the high end of the price range)
Address: 1321 Commerce St, Dallas, TX 75202 Phone: (214) 742-8200