All About Texas Discovery Gardens Dallas Texas
The Gardens
The Gardens are open year-round to the public. They are open during the day and in the evenings, so you can plan a time that suits you best. The Gardens are wheelchair accessible and free to visit. Events at Texas Discovery Gardens The gardens host events throughout the year, such as yoga classes and a 5k run. You can check their website for further details on these events or call their office for more information about upcoming programs.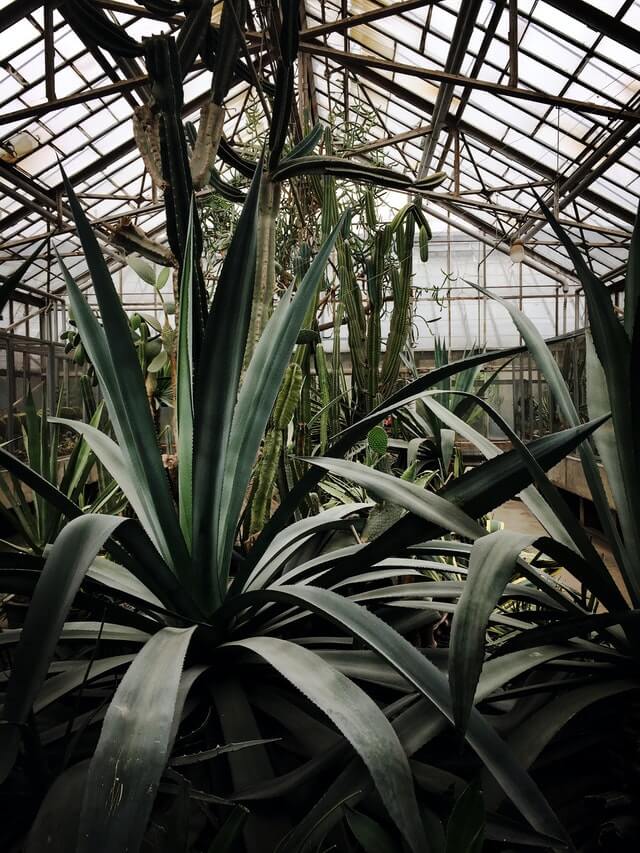 If you are planning a trip to the Dallas area, with a large group of passengers you can count on a Dallas bus rental to transport your group to your desired locations. Enjoy stress free group transportation with a coach bus rental perfect for 45-60 passengers.
The Butterfly House
The Butterfly House The Butterfly House is one of the more popular attractions at Texas Discovery Gardens, and for good reason. It features hundreds of butterflies from around the world. It's a seasonal attraction that is open from March through November. The Butterfly House is open daily from 10 a.m. to 5 p.m., so you can easily fit it into your schedule at any point during your trip to Texas Discovery Gardens. You'll love walking amongst these beautiful creatures as they gently flutter past you, and if you're lucky, one might even land on your hand or arm! Ready more fun? Be sure to check out Churches in Dallas Texas
Entomology Exhibits & Education
The Entomology Department offers a wide array of programs for all ages, from students to seniors. Programs include school field trips and educational presentations on topics such as honey bees, composting and beneficial insects.
The department also participates in outreach activities through exhibits at the State Fair of Texas and other regional fairs.
Bug U! is an annual event that takes place each fall during National 4-H Week. The event features hands-on activities, demonstrations and games to help increase awareness of the role insects play in our daily lives. Each year more than 1,000 children attend this exciting day of learning about bugs! Activities are geared toward children ages 5 – 12 years old. A $1 per person donation is requested for admission to Bug U!. Advance reservations are strongly recommended; call 214-428-7476 ext. 230 for more information or visit www.bugu4hkidsdallas.com .
Weddings and Special Events
Wedding Ceremony and Reception
Corporate Meetings, Seminars, and Trainings
Family Reunions
Anniversary Celebrations
Bridal or Baby Showers
Are you traveling with a large group? Consider a charter bus rental, perfect for medium to large sized groups. We service all major events, and common services such as weddings, birthday parties and more.
Texas Discovery Gardens is located in the historic Fair Park district
Texas Discovery Gardens, a nonprofit organization, is located in the historic Fair Park district of Dallas, Texas. The Gardens have been open to the public since 1936. Today we are a member of the Association of Science and Technology Centers and are one of nine museums in the Fair Park complex. Fair Park, owned by the City of Dallas, is a 277-acre site designated as a National Historic Landmark with many buildings listed on the National Register of Historic Places.
The mission of Texas Discovery Gardens is to demonstrate the power and joy of nature
Texas Discovery Gardens is located in the historic Fair Park district of Dallas, Texas. It was founded in 1984 and is a nonprofit organization. The mission of Texas Discovery Gardens is to demonstrate the power and joy of nature through sustainable practices enabling us to share our knowledge and experiences with our community in Dallas/Fort Worth. Dallas/FW houses Texas' largest urban prairie with more than 100 species of native plants. The gardens have been working closely with the North Central Texas Council of Governments to restore this prairie for more than 20 years as part of their cooperative program. There are also raised plant beds for vegetable gardens, demonstration gardens for perennials, annuals, and herbs along with outdoor classroom areas where there are workshops available on gardening topics such as composting, watershed management and organic gardening techniques Address: 3601 Martin Luther King Jr Blvd, Dallas, TX 75210 Phone: (214) 428-7476