About Rory Meyers Childrens Adventure Garden at the Dallas Arboretum
Rory Meyers Childrens Adventure Garden at the Dallas Arboretum is one of the most breathtaking attractions in Dallas, Texas. With its spectacular landscaping and unique exhibits, it's a must-see attraction that you don't want to miss during your visit to Big D.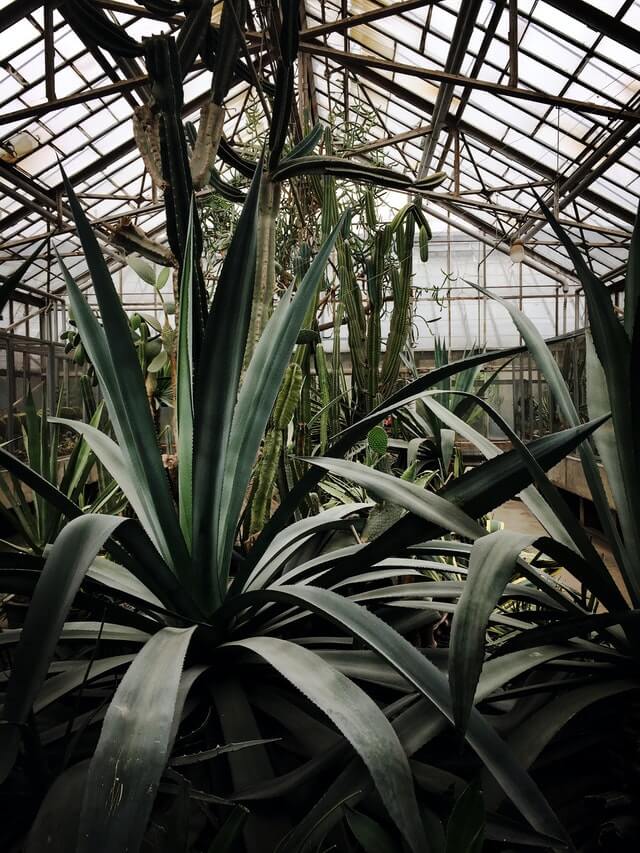 Display Gardens
The Dallas Arboretum is a great place to learn about the natural world, and you will discover many different types of gardens, plants, insects and animals. The gardens include:
native prairie plants
desert succulents
tropical rainforest plants
coastal grasses
For each region of North America there are different types of ecosystems. In the Rory Meyers Childrens Adventure Garden there are 7 different display gardens that represent those ecosystems. They include:
Desert Garden – Chihuahuan Desert in West Texas and eastern New Mexico (Plants with very small leaves that conserve water)
Woodland Garden – Deciduous woods in East Texas (Larger leaves that lose moisture during the dry season)
Coastal Prairie/Marsh Garden – Gulf Coast (Salt tolerant marsh grasses and wildflowers rooted in shallow water)
Great Plains Grassland Garden – Panhandle of Texas, Oklahoma and Kansas (Plants with deep roots to find moisture in dry soil)
Please note that each garden contains many kinds of plants and insects. The information below is intended as an introduction to plant life in North America. Are you traveling with a large group? Consider a charter bus rental, perfect for medium to large sized groups. We service all major events, and common services such as weddings, birthday parties and more.
Galleries
The Children's Adventure Garden features several galleries where children explore the world around them through interactive exhibits.
Gardens to Play In: This gallery invites children to get down and dirty. They can dig in the dirt, plant a garden and learn about farm life by milking a cow or picking vegetables.
Dallas Blooms: This space is filled with colorful blooming flowers that children can smell and touch. In addition, there are puzzles, kites and other activities that teach children how plants grow.
Summer Adventure Camp: During the summer camp months, this gallery becomes home to themed camps for kids ages 4-12 that take place each weekday during a six-week period in June and July. The camps focus on science and nature themes such as dinosaurs, marine biology or botany.
Overlook: This is a two-story gallery with windows overlooking the gardens below. It is designed as an observation point for all of the displays in each of the galleries as well as for special events such as concerts or festivals held at the Arboretum throughout the year.
Ready more fun? Be sure to check out Dallas Farmers Market
Special Events
You can take your family to experience the garden in a brand new way during special events. Story Time in the Garden is free with general admission on Thursdays and Fridays at 10:30am and 3pm for children ages 4-8. Story Time is a special reading of a book about the seasons, gardens or nature led by an Arboretum volunteer. After each story, children participate in a hands-on activity related to the theme of the story. Family Science Night is held on select Saturdays from 6pm-8pm. This event is designed for families with school age children (recommended for children ages 5 and up). Each science night has different experiments or activities related to a specific theme and includes an interactive science show presented by Mad Science of Dallas/Fort Worth. Pajama Night offers families time together at night when they visit the Rory Meyers Children's Adventure Garden during Pajama Night! Families are encouraged to wear their pajamas, slippers and robes as they enjoy fun after dark programming such as flashlight tours of selected garden displays, storytelling under the stars, crafts, s'mores over open campfires and more! Tween Night is designed especially for tweens ages 10-12 years old! This event takes place on select Saturdays from 7:30pm-10:30pm (tickets include admission into Pajama Night). Tween night features CSI style activities where tweens will test out their skills using forensic techniques like fingerprinting, molding teeth impressions and solving mysteries using UV light technology!
Educational Programs
The Children's Adventure Garden offers a variety of educational programs for students of all ages, from pre-kindergarten through high school. Programs are based on TEKS standards and include plant and animal adaptations, plant and animal structures, and the role of plants in our lives. The program teaches students about the importance of plants in their daily lives as well as the role they play in protecting our environment. In addition to its year-round educational programs, the Children's Adventure Garden also offers seasonal programming including spring break camps, summer camps, fall festivals and field trips that cater to varying curricular needs. Programs last between 1½ to 2 hours unless otherwise noted on website. Groups must be scheduled at least four weeks prior to desired date(s). If you are planning a trip to the Dallas area, with a large group of passengers you can count on a Dallas bus rental to transport your group to your desired locations. Enjoy stress free group transportation with a coach bus rental perfect for 45-60 passengers.
What you need to know about the Rory Meyers Childrens Adventure Garden at the Dallas Arboretum
It's important to know that the Dallas Arboretum is a 66 acre garden and Rory Meyers Children's Adventure Garden (RMCA) is just one part of it. That said, you can spend an entire day at the Arboretum enjoying everything from the gardens, to restaurants and even boat rentals. Here are a few things to make your visit go smoothly:
Plan ahead. Before you go, check out the website for hours of operation and ticket prices. Since RMCA has so many exhibits and fun activities, it's possible to get lost in there all day! So make sure you know when the garden closes so you don't miss anything. Also, if you want to bring a stroller or wagon for your little ones, make sure they're allowed during your visit by checking the height restrictions.
Maps are available online or at RMCA upon entry but it can be confusing trying to navigate around all of those exhibits with only a paper map rather than something digital where we can zoom in on areas that interest us more easily without flipping through pages of directions. That being said, take advantage of signs because they do help stopping at every station as well as help with finding restrooms quickly when needed! If my family ever finds ourselves near Dallas again someday then we will definitely plan another trip back here; I think everyone would enjoy going even if they aren't really into plants."
The Rory Meyers Children's Adventure Garden at the Dallas Arboretum is a fun destination for visitors of all ages.
This awesome garden includes 12 acres of plants, science, art, and fun!
The Rory Meyers Children's Adventure Garden at the Dallas Arboretum features a children's garden with more than 25 interactive galleries. These exhibits include an Adventure Maze, a Watering Hole to explore Texas wildlife, an overlook with telescopes for studying stars and planets in our solar system, and many more hands-on experiences.
Address: 8525 Garland Rd, Dallas, TX 75218 Phone: (214) 515-6500