What Are The Best Places in Downtown Dallas Texas?
If you've been to Dallas, there's a good chance that the only thing you've seen in Downtown is probably the West End. But Downtown isn't just the West End; it is a surprisingly large and fun area with plenty of interesting things to see and do. In fact, it's worth visiting in its own right, and not just as an afterthought or as something to do on your way out of town. Here are some of our favorite places in Downtown Dallas Texas: The city's newest attraction is The Sixth Floor Museum at Dealey Plaza (411 Elm St). The museum focuses on the assassination of President John F. Kennedy, who was shot while driving past the plaza in 1963. It tells the story from many different perspectives, including those of JFK's family members, historians and original footage from news broadcasts at the time of his death. The museum also has a nice view of downtown Dallas from its sixth-floor location next to Dealey Plaza.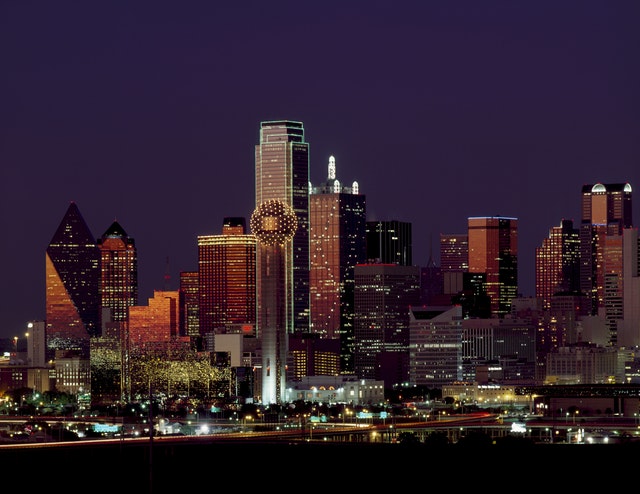 Arts District
Dallas is also home to the largest contiguous arts district in the United States. Among its many treasures, you'll find the Dallas Museum of Art, the Morton H. Meyerson Symphony Center and the Trammell & Margaret Crow Collection of Asian Art. Visitors can enjoy performances by the Dallas Symphony Orchestra, or experience one of many other performing arts venues such as Dee and Charles Wyly Theatre, Annette Strauss Artist Square and City Performance Hall. The visual arts are represented by more than 20 galleries and public art that can be found throughout Downtown. Are you traveling with a large group? Consider a charter bus rental, perfect for medium to large sized groups. We service all major events, and common services such as weddings, birthday parties and more.
Deep Ellum
Deep Ellum is a district composed largely of arts and entertainment venues near downtown Dallas, Texas. The district is north of Exposition Park and south of Bryan Place. It is east of Downtown and west of Munger Place. In the late 1800s, a neighborhood named Deep Ellum developed east of Central Track (now Pacific Avenue). African Americans, Mexican Americans, European immigrants, and Jews made up the diverse community that grew there. The name Deep Ellum comes from local pronunciation of "Elm Street." Deep refers to its placement "deep" within the city as it was one of the earliest settled areas in Dallas that developed away from the original downtown business district along Commerce Street. Ready more fun? Be sure to check out Dallas Stars
The Cedars
The Cedars, a historic neighborhood located south of downtown Dallas, is a great place to live if you enjoy being in the middle of the action without actually having to pay an arm and a leg for it. The old warehouse district in The Cedars has become home to lots of artists and musicians over the years. The area is also very close to several prominent art galleries, music venues, bars and restaurants. A major focal point in this part of town is the South Side on Lamar apartment complex, which has been converted from an old Sears Roebuck headquarters into hundreds of unique living spaces with private rooftops that are perfect for entertaining guests. There are also several great music venues scattered throughout the neighborhood, including Twilite Lounge on Canton Street and The Prophet Bar on Elm Street. With its vibrant creative scene, low-cost housing and proximity to numerous shopping centers and nightlife spots such as Deep Ellum—which used to house one of Jack Ruby's nightclubs before he killed Lee Harvey Oswald—The Cedars is definitely a Dallas neighborhood worth checking out if you're looking for something cheap but still cool.
Klyde Warren Park
Klyde Warren Park brings a new, fresh concept to the heart of downtown Dallas. Opened in 2012, this 5.2-acre park is located over Woodall Rodgers Freeway between Pearl and St. Paul Streets. Klyde Warren Park hosts events and activities throughout the week that are free for park visitors! With restaurants and cafes, a dog park, a playground, an event pavilion and a performance stage there is always something to see or do at Klyde Warren Park. If you are in Dallas looking for an offbeat activity away from the museums, stop by this park on one of their Free Yoga Days or grab food from one of the many local food trucks that frequent this location!
If you are planning a trip to the Dallas area, with a large group of passengers you can count on a Dallas bus rental to transport your group to your desired locations. Enjoy stress free group transportation with a coach bus rental perfect for 45-60 passengers.
Oak Cliff
On the west side of downtown is the neighborhood known as Oak Cliff. Here, you can get a sense of where Dallas began, and experience some of its rich history. Oak Cliff was originally an area adjacent to Dallas that became its own municipality in 1890. The community is still autonomous from Dallas today, but has been completely engulfed by the city. Oak Cliff features many historical homes and sites, including the Tyler-Dallas Mansion (the first house in Dallas), and Bishop College—one of the only colleges for African-Americans in Texas during segregation. This neighborhood is definitely worth a visit if you want to learn more about how Dallas came to be what it is today.
Uptown Shopping District
Uptown is the best shopping district in the city. Everything from high-end boutiques to expensive restaurants are found in this area. If you don't mind spending a little bit more money on your shopping, then Uptown is the place for you.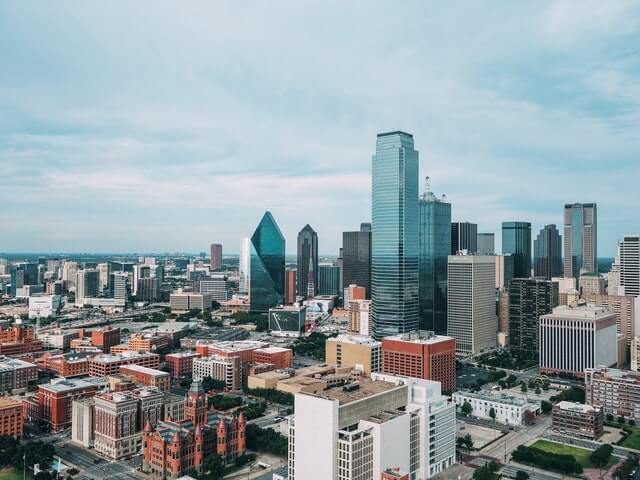 Victory Park
Victory Park is a 75-acre neighborhood north of downtown Dallas, Texas (United States). The US$3 billion project, at full build-out, will contain more than 4,000 residences, 4,000,000 square feet (370,000 m2) of office space, 2,000 hotel rooms and more than 750,000 square feet (70,000 m2) of retail. Victory Park was named after the victory gardens planted there during World War II. Victory Park is home to the American Airlines Center and W Dallas – Victory Hotel and Residences. American Airlines Center hosts Dallas Mavericks basketball games and concerts by performers such as Lady Gaga or Maroon 5. It also hosts other events like Disney on Ice. The Perot Museum of Nature & Science opened in December 2012. The project is being developed by Hillwood Properties on land previously owned by the company's founder H. Ross Perot Sr., son of Henry Ross Perot who developed this area in the 1950s with a park for employees of his Electronic Data Systems Corporation which he founded in 1962.
Dallas has a lot more to offer than just the mall
You may think of Dallas as a staid, corporate town. It is that, but it also has an interesting urban scene in its downtown. You don't have to go far from the mall to find some great places to eat and drink and shop. Here are some of the best things in downtown Dallas.