Museums in Dallas Texas
When you are visiting Dallas Texas, there is no shortage of museums that you can visit. From the historic to the modern, there is something for everyone to enjoy. Many of these establishments have been around for decades, offering a look at the culture and history of the city over the years. Museums are great places to spend time when you are on vacation or traveling with your family. They offer cultural experiences and teach visitors about different things that they might be interested in learning more about. They also provide entertainment while being an educational experience as well!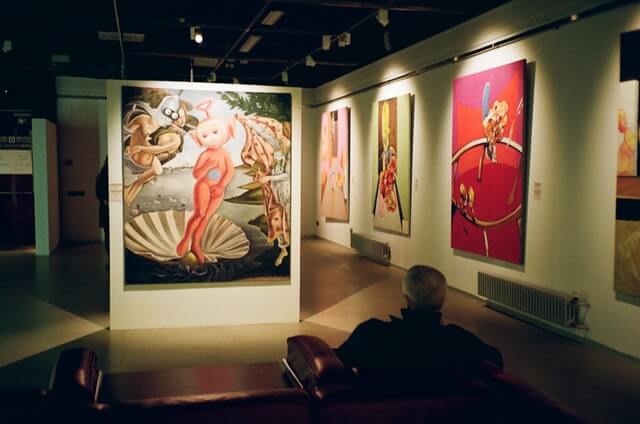 Dallas Museum of Art
The Dallas Museum of Art is a place where you can go to see art. It's in Dallas, Texas and has been open for over 100 years. They have art from all over the world, including Africa, Asia, Europe and the Americas. The collection is free for all to view and explore on their own terms. You can take a tour or just wander around by yourself; it's up to you! The Dallas Museum of Art is a place where you can go to see art that has been there since before you were born. It's in Dallas, Texas and has been open for over 100 years now so they must be doing something right! You'll find everything from paintings by modern artists like Picasso or Matisse to contemporary sculptures made out of found objects like old car parts and scrap metal welded together into one piece that resembles something else entirely different then what those two things might seem like separately but somehow when they're put together it creates an entirely new meaning or feeling about what we think about them collectively when viewed next each other just because one person took those same materials that someone else might've thrown away after seeing it laying around somewhere collecting dust until now thanks only due to his genius vision which turned out great did this become possible… Are you traveling with a large group? Consider a charter bus rental, perfect for medium to large sized groups. We service all major events, and common services such as weddings, birthday parties and more.
Perot Museum of Nature and Science
The Perot Museum of Nature and Science is located at 2201 N. Field Street in Victory Park. The entrance to the museum is on Woodall Rodgers Freeway, just west of Pearl Street. It's just a short walk from both the Dallas Arts District and the American Airlines Center, so it's a great place to go before or after an event! The museum is open daily from 10am-5pm, except for Thanksgiving Day and Christmas Day when it's closed. General admission is $20 for adults (aged 13-64), $13 for children (aged 2-12) and seniors 65+ are free with ID. The Perot Museum has five floors: two below ground level that house the museum theater, cafe, gift shop and plaza level ticketing area; a lobby floor; two above ground levels that house most of the permanent exhibit halls; and a rooftop terrace with several features including a fossil dig pit, rock climbing wall and more. There are 11 permanent exhibit halls open year round: Being Human, Energy Hall, Expanding Universe Hall, Gems & Minerals Hall, Lyda Hill Gems & Minerals Hall, T. Boone Pickens Life Then & Now Hall (with plenty of dinosaurs!), Sports Hall, Texas Instruments Engineering & Innovation Hall (with 3D printers!), Tom Hunt Energy Hall and Wildlife Photographer of the Year Photo Gallery. Ready more fun? Be sure to check out Events in Dallas Texas
Sixth Floor Museum at Dealey Plaza
The Sixth Floor Museum at Dealey Plaza (formerly the Dallas County Administration Building) is located at 411 Elm Street in the West End Historic District of downtown Dallas, Texas. It commemorates the assassination of U.S. President John F. Kennedy on November 22, 1963, and is self-guided and audio tours are available.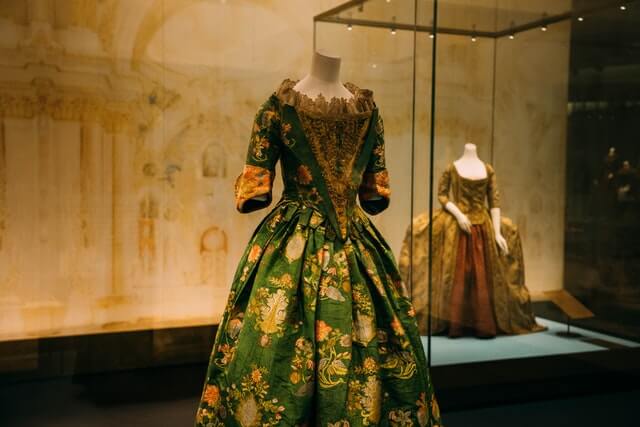 George W. Bush Presidential Library and Museum
The George W. Bush Presidential Library and Museum is one of the most popular museums in Dallas, Texas, offering a glimpse into American history and the American presidency. Explore the record of President George W. Bush's eight years in office through interactive exhibits that include artifacts from his time as president. You will also find a café and museum store on site at this location that is connected to Southern Methodist University. The museum is divided into three sections: Public Life, Private Life, and Presidency. You can also explore the Oval Office exhibit, see replicas of Camp David and Marine One, or take part in other exhibits that help you understand what it was like to be the president during this time period. The museum runs films on a regular basis to give you even more insight into George W. Bush's two terms as president of the United States with titles like "Decision Points Theater" and "A Day in the Life." Stroll through 10 acres of gardens featuring over 250 varieties of trees or take your family to visit several different special exhibits that have been displayed at this museum as well including The Beatles: British Invasion Exhibit (2012), A Century of Caring: The Children's Medical Center Story (2013-2014), German Expressionism: The Graphic Impulse (2014), Remembering Vietnam (2015-2016), Artifacts from 9/11 (2017-2018) If you are planning a trip to the Dallas area, with a large group of passengers you can count on a Dallas bus rental to transport your group to your desired locations. Enjoy stress free group transportation with a coach bus rental perfect for 45-60 passengers.
The Dallas Holocaust Museum/Center for Education and Tolerance
The Dallas Holocaust Museum/Center for Education and Tolerance is dedicated to educating the public about the Holocaust, remembering the 6 million Jews and other innocent victims and honoring the survivors' legacy. Using artifacts, first-person survivor testimonies and multimedia technologies, this museum teaches the dangers of hatred, prejudice and apathy. When you visit this museum, be sure to check out its permanent exhibit, "Coming Face-to-Face with the Past" which features personal items belonging to victims, survivors and liberators of Nazi concentration camps.
Dallas Contemporary
Dallas Contemporary is a non-profit, non-collecting art museum presenting new and challenging ideas from regional, national and international artists. The museum provides the public with innovative and thought-provoking exhibitions. Dallas Contemporary programs include lectures, film screenings, workshops and contemporary art classes for children. Our mission is to demonstrate the vitality of contemporary art through exhibitions and educational programming that engage diverse audiences. We are committed to supporting living artists; to stimulating artistic dialogue; and to encouraging an active exchange of ideas between artists and the public through educational initiatives. Since its opening in 1978 as The Dallas Center for Contemporary Art (DCCA), Dallas Contemporary has been one of Texas' leading contemporary art institutions providing exhibition opportunities for local, regional, national and international artists while fostering an educational platform for students of all ages. In 2010 we changed our name to Dallas Contemporary as part of a rebranding effort that better reflected our focus on current art practices by both established artists working today as well as emerging voices who will shape tomorrow's discourse in the visual arts.