FC Dallas
FC Dallas is an American professional soccer club based in the Dallas suburb of Frisco, Texas. The club competes as a member of Major League Soccer (MLS), the top league in the United States and Canada. The franchise began play in 1996 as a charter club of the league, then known as the Dallas Burn. The team was owned by Anschutz Entertainment Group until selling to local investors. The team plays its home games at their 20,500 capacity soccer-specific Toyota Stadium, where they have played since 2005. In the club's early years, Dallas played their home games at the Cotton Bowl. The team is historically one of two MLS clubs that have never lost to a lower division team in U.S. Open Cup play. In 2016, FC Dallas became just the second MLS team after D.C United to win both the Supporters' Shield (2016) and U.S Open Cup (2016) within the same season.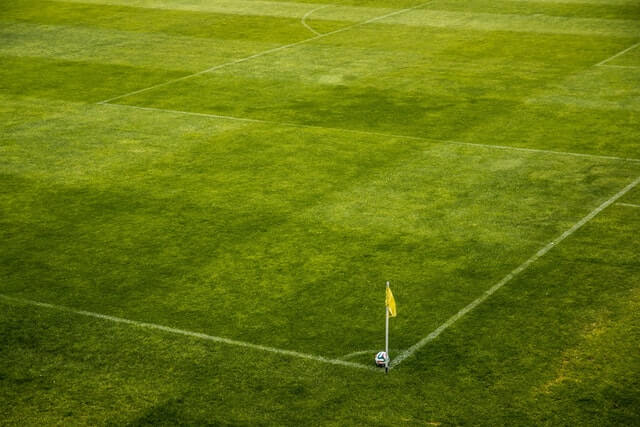 Sports League They Play in
The team's official name is FC Dallas, and the team plays in the Major League Soccer (MLS). The MLS was founded in 1993 and currently has 24 teams. It is currently governed by commissioner Don Garber. It is considered to be the highest level of professional soccer in the United States and Canada, above other leagues such as the North American Soccer League (NASL) and USL Pro. The league consists of two conferences, Eastern and Western. Are you traveling with a large group? Consider a charter bus rental, perfect for medium to large sized groups. We service all major events, and common services such as weddings, birthday parties and more.
What Stadium Do They Play At?
FC Dallas plays in Toyota Stadium, a soccer-specific stadium. The stadium's capacity is 20,500 and was built in 2005. It's located in Frisco, Texas and is nicknamed "The Oven" because it can get extremely hot during the summer. Toyota Stadium was previously called Pizza Hut Park until 2013 when the naming rights were sold to Toyota. Ready more fun? Be sure to check out Movie Theaters in Dallas Texas
Team History
FC Dallas was founded in 1996 as the Dallas Burn. The team's name was changed to FC Dallas after it moved to its current home of Toyota Stadium in Frisco, Texas in 2005.
Team roster
P. Arriola
L. Bartlett
A. Carrera
E. Cerrillo
If you are planning a trip to the Dallas area, with a large group of passengers you can count on a Dallas bus rental to transport your group to your desired locations. Enjoy stress free group transportation with a coach bus rental perfect for 45-60 passengers.
Owner and chairman Clark Hunt
Clark Hunt is the owner and chairman of the National Football League's Kansas City Chiefs and Major League Soccer's FC Dallas. He is the son of the late Lamar Hunt, founder of the American Football League and Major League Soccer, as well as a member of their respective Halls of Fame. Hunt is also the chairman of the board of directors of the United States Soccer Federation. Clark attended Southern Methodist University and graduated with a bachelor's degree in economics in 1993. In 1998, he received his MBA from SMU's Cox School of Business. Clark has been inducted into both his high school (The St Mark's School Of Texas) Hall Of Fame as well as Southern Methodist University Hall Of Fame
Competitions
FC Dallas has won the MLS Cup once in 2010, and was a runner-up in 2016. FC Dallas has won the U.S. Open Cup twice, in 1997 and 2016. They have also won the Supporters' Shield twice, in 2006 and 2007. The team has also participated in international competitions such as the CONCACAF Champions League and CONCACAF Champions Cup three times each, Copa Sudamericana twice and Leagues Cup once; but have yet to win any of these tournaments.
Regular season record
FC Dallas is second in the league for regular season points (55) behind Eastern Conference leaders Toronto FC and has the best record in the Western Conference. With a win on Oct. 16 against Real Salt Lake, they also have the best record in Texas.
Supporters' Shield record
FC Dallas have had some excellent seasons since their inception back in 1996, finishing first in their conference three times. However, they only finished atop the division once, when they won their Supporters' Shield in 2016. In that season, FC Dallas lost to the Seattle Sounders in a tie-breaking Conference Semifinal that went to extra time and penalties. The following year, FC Dallas once again finished first in the Western Conference but were defeated by the same Seattle Sounders team, who went on to win the MLS Cup Championship.
MLS Cup Playoffs record
FC Dallas has competed in the MLS Cup Playoffs fifteen times, most recently in 2018. They have won the conference championship five times, and the Supporters' Shield one time. FC Dallas has competed in six U.S. Open Cups; they have won one of them (2016) and made it to the final two other times (2005, 2007). The team has also played for three other trophies: the International tournament InterLiga (2005–2006), the North American tournament Campeones Cup (2018), and Texas Derby's Pioneer Cup (1996–2004) and Heritage Cup (2006–2009). FC Dallas played its first game on April 14, 1996 at the Cotton Bowl before a crowd of 27,779 fans. In 2005 the team moved to Pizza Hut Park and in 2015 it moved to Toyota Stadium in Frisco, Texas. With the move to the soccer-specific stadium being complete, FC Dallas finished its renovations which included building a new training facility and updating hospitality areas.