Best Dallas, TX Restaurants
If you're looking for a great restaurant in Dallas, Texas, look no further. We've compiled some of the best and most highly recommended restaurants in the area. Whether you're looking for a fancy place to impress that special someone or just want to grab a quick bite after-school at one of the many popular fast food joints… we've got you covered.
If your favorite place didn't make it onto our list, let us know! We would love to hear how your experience there was.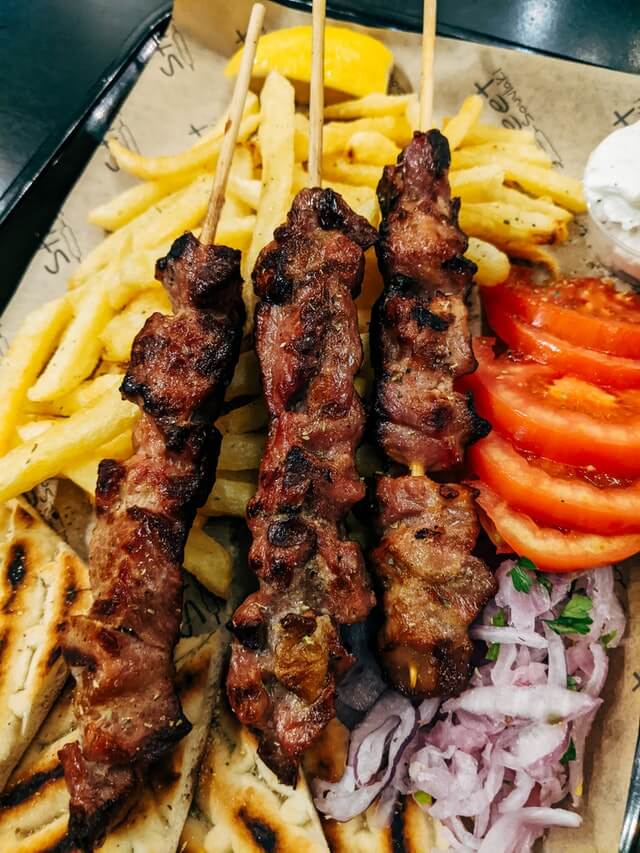 Local Expert Restaurant Recommendations
When trying to find a great place to eat, the best thing you can do is ask a local expert for their opinion. This person:
knows all of the hidden gems

has probably eaten at most of Dallas's restaurants

is usually happy to share their dining wisdom with visitors and newcomers.
The way they recommend restaurants might not be exactly like how you would decide which places are good, so it's smart to ask them specific questions like:
What are the best dishes at each restaurant?

Is there anything really off-the-beaten path?

How much does an average meal cost?

When is the best time to visit each restaurant (day and time)?
Five Sixty By Wolfgang Puck
You're going to want to start off with an order of the Chinese-style spare ribs, which are not only delicious but also come with a side of spicy peanut sauce that you'll be tempted to eat by the spoonful. Other recommended orders include the sushi sampler, which is best washed down with one of Five Sixty's signature cocktails.
Tei Tei Robata Bar
Tei Tei Robata Bar is located at 2906 North Henderson Avenue in Dallas, Texas. It's just one block away from the Katy Trail, home to a popular running and biking path. The restaurant has also been featured on Diners, Drive-Ins and Dives for its Japanese fare.
This eatery serves roasts meats and vegetables over an open flame in the traditional Japanese style. The restaurant is known for its high-quality ingredients and great service. So if you're looking for a place where you can enjoy a delicious Sunday brunch or a romantic dinner with your partner, this might be the perfect spot!
The restaurant has been praised by critics as well as customers online – it's currently rated 4.6 out of 5 stars on Google!
Knife at the Highland Dallas
A friendly and upscale steakhouse located in the Highland building. Knife offers sophisticated fine-dining, with a modern flair, from acclaimed chef John Tesar. Knife serves top cuts of beef, seafood and chicken dishes with attentive and helpful servers. There is an extensive wine list and cocktails, as well as a good selection of American beers.
Located on Maple Avenue near the Arts District. Street parking can be found in the area, but there are also several nearby parking lots which offer valet services for guests of Knife or other nearby businesses.
Knife's sleek interior design contributes to its ideal space for social occasions or business meetings – it's a great place to impress clients while satisfying your own taste buds at the same time!
The restaurant accommodates walk-ins but accepts reservations if you want to guarantee your group a table in advance.
FT33
The restaurant is located in the Design District and has been open since 2012. The menu here is filled with a wide variety of dishes, including salads, small plates, large plates, desserts and drinks. A few options include the ricotta agnolotti with goat cheese, basil and summer squash puree; the crispy pork belly with fermented apple butter and duck fat potatoes; the New York strip steak with potato gratin, cipollini onions and red wine reduction; the Nutella-filled doughnut holes; and the baked Alaska.
Meso Maya – Uptown Dallas
Meso Maya – Uptown Dallas
1611 McKinney Ave, Dallas, TX 75206
Phone: 214-484-6555
Y.O. Ranch Steakhouse
Your first clue: A stuffed buffalo head inside the entrance. The fact that you're only a few blocks from Dallas' tourist corridor, but somehow feel as if you're in the Wild West, makes this steakhouse unique. Built from reclaimed barn wood, Y.O Ranch Steakhouse is a rustic and cozy venue for an old-school Texas meal with a modern twist.
The menu offers a variety of options showcasing wild game such as wild boar sausage, bison ribeye and elk medallions alongside beef dishes like filet mignon and prime ribeye. Seafood lovers can also opt for salmon or scallops. Prices range from $29 to $79 for entrees though you can also order off their lunch menu with entrees ranging in price between $13 and $36.
If you are in need of something sweet at the end of your meal, make sure to try one of their delicious desserts like their pecan pie or banana cream pie which you can wash down with one of their 12 selections of fortified wines which range in price between $12 and $21 by the glass or decanter depending on your preference.
The Porch Restaurant and Bar
The Porch Restaurant and Bar is a lovely restaurant with an outdoor patio. The open-air kitchen at the Porch means you can watch all the action as chefs prepare your food. The Porch offers lunch and dinner, both of which are great options for meeting with friends, hanging out and enjoying some drinks. If you're looking for a quality eatery, owned by local chef John Tesar (who's appeared on Top Chef!), then The Porch is the place for you.
Cane Rosso Uptown
Cane Rosso Uptown is located on McKinney Ave in Dallas, TX. The price range for the meals at this location is $10-$20. This restaurant serves Italian 'Neapolitan' style food. Popular choices include fried mozzarella, wood-fired oven pizzas, and homemade tiramisu. The ambiance of Cane Rosso Uptown is casual and inviting with an open kitchen and a relaxed feel. Service here is really good with plenty of wait staff to help you out in case you need anything. We recommend trying their meatballs or the margherita pizza when you visit!
Stirr Dallas
Stirr Dallas
Address: 2803 Main St, Dallas, TX 75226
Hours: 3 p.m. – 2 a.m., Monday through Friday; 10 a.m. – 2 a.m., Saturday and Sunday
Stirr is an awesome place to get your bar-hopping on in Deep Ellum, especially if you want to sample lots of different types of beer and cocktails without getting completely hammered (and walking out with an empty wallet). There are tons of stools and tables and a cool vibe that isn't super cheesy or family friendly (but it's not too hipster either… surprisingly). The only downside is that your food can take forever to get to you, so don't come here if you're starving—come here when you want to catch up with friends while quietly sipping cocktails and eating small nibbles (like cheese fries or chicken tenders).
These are places where you can be sure you will eat well in Dallas, TX
A restaurant where every dish is great and every server is attentive is hard to come by anywhere in America these days, but when you find one like this in an unexpected place like Dallas, Texas – well – you just have to eat there until they kick you out!